Woody Harrelson is an award-winning American actor who was born in Midland, Texas in 1961. His acting career took off with his breakout role as a bartender on the hit TV series Cheers which he played from 1985 to 1993. Harrelson is an extremely versatile actor who has also played roles in dozens of popular films including the Hunger Games, Zombieland, and Solo: A Star Wars Story. 
During his career, he has won a Primetime Emmy Award for Outstanding Supporting Actor in a Comedy Series (for his role in Cheers) and nominations for three Academy Awards and four Golden Globe Awards.
Actor Woody Harrelson And Veganism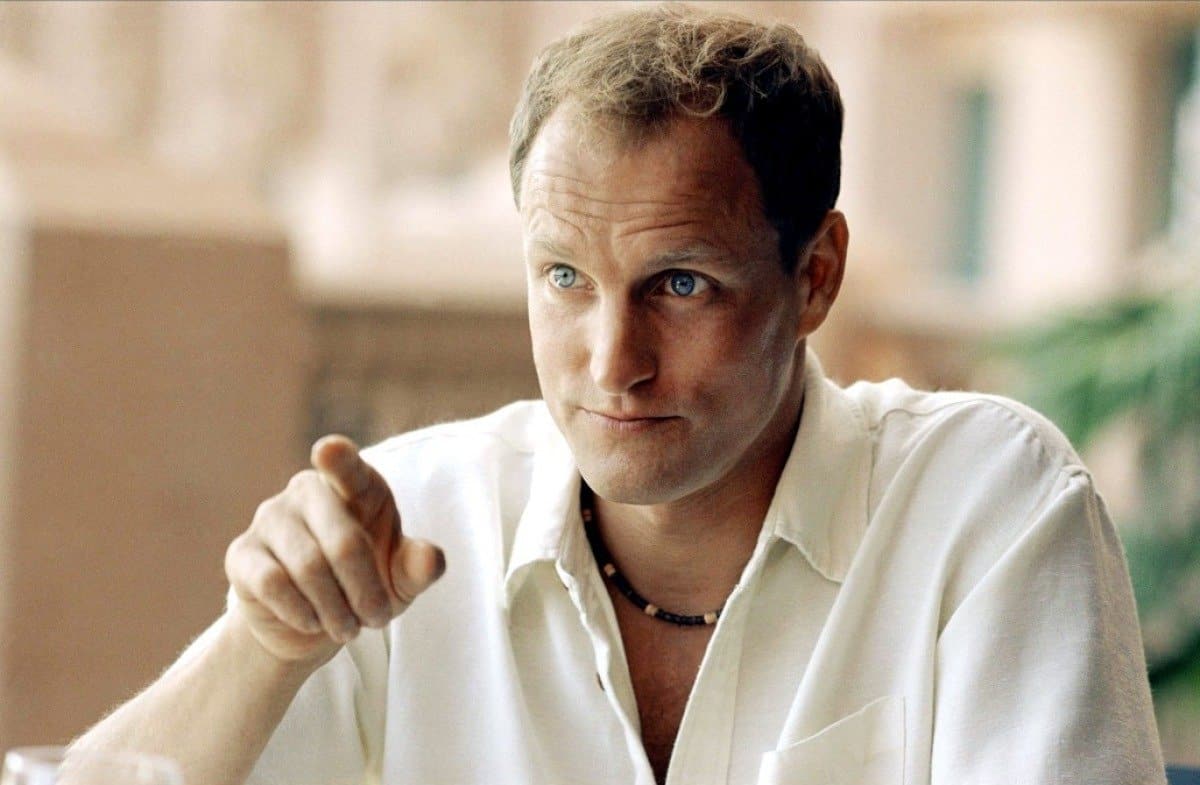 While veganism seems to be a growing trend among celebrities and athletes, a plant-based diet is a way of life for Woody Harrelson. The actor has been eating a plant-based diet for over 30 years.
In an interview with Esquire Magazine, Woody explained that he was first introduced to the idea when he was just 24 years old. One day, while riding the bus in New York City, the aspiring actor met a woman who noticed that he had a lot of acne and attributed it to lactose intolerance. She claimed that his symptoms would disappear in a few days if he gave up dairy. He decided to give it a try. Sure enough, his acne quickly disappeared, and he hasn't looked back since.
Today, Woody follows a strict raw vegan diet. In addition to avoiding animal products, raw veganism emphasizes the consumption of plants that are minimally processed and in their natural form. High cooking temperatures (above 118 degrees) are avoided to help preserve the quality of nutrients in the food.
Fun Fact – While filming the Zombieland series, Woody Harrelson played a character who had an affinity for Twinkies snack cakes. A faux version made from cornmeal was used on set as a plant-based substitute.
Influence On Vegan Culture
As a long-time vegan, Woody Harrelson has made is a mark on the cruelty-free community. For years, Mr. Harrelson has promoted the health benefits of a vegan lifestyle and has successfully converted many of his fellow actors and actresses including Thandie Newton, Sadie Sink, and Liam Hemsworth.
Advocacy And Activism
In addition to the promotion of veganism, Woody Harrelson is also an advocate for animal rights. Harrelson has joined forces with PETA (People for the Ethical Treatment of Animals) over the years to help bring attention to various animal rights issues. Woody even won PETA's Sexiest Vegetarian Award in 2012.
Of course, the reduction in the consumption of animal products comes with other challenges such as increasing the production of plant-based alternatives. Woody understands this challenge and has worked with vegan chefs across the country to promote sustainable agriculture.
Another passion of Mr. Harrelson is promoting the fight against climate change. Kiss the Earth, a documentary narrated by Harrelson focuses on highlighting the approach of regenerative agriculture to reduce the amount of carbon dioxide in the atmosphere. This method was introduced to world leaders at the 2015 United Nations Framework Convention on Climate Change in Paris and has been gaining momentum since.